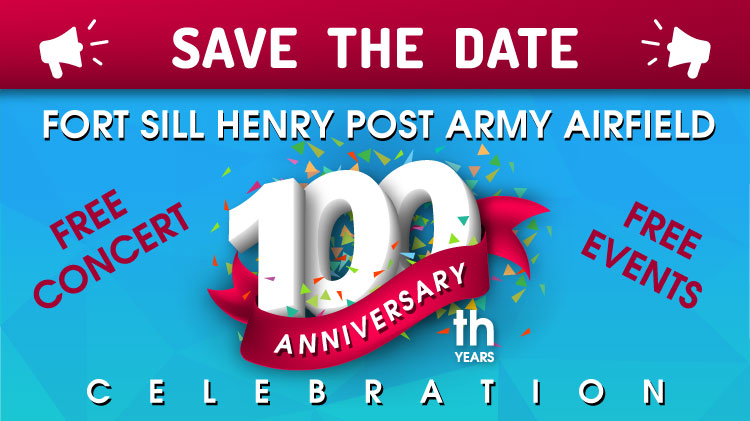 Save the Date! 100th Anniversary of Henry Post Army Airfield
100th Anniversary of Henry Post Army Airfield
April 6, 2018, at 6 - 9:30 p.m. - LT. Dan Band Concert
Gary Sinise and the LT. Dan Band will be back again to perform a FREE concert on Friday, April 6 at the Fort Sill Polo Field. There's something for everyone to enjoy as the band covers hits throughout all genres from classic rock to pop hits and everything in-between.
Opening Act: Country Singer Chris Bullard
FREE and Open to the Public.
April 7, 2018, 10 a.m. - 4 p.m. - 100th Anniversary of Henry Post Army Airfield Celebration
Demonstration Acts from Texas and Oklahoma
Multiple Static Displays
Aviation Air Crafts
Field Artillery and Air Defense Artillery Displays
Kids Zone (Bounce Houses, Face Painting, and more)
FREE and Open to the Public.