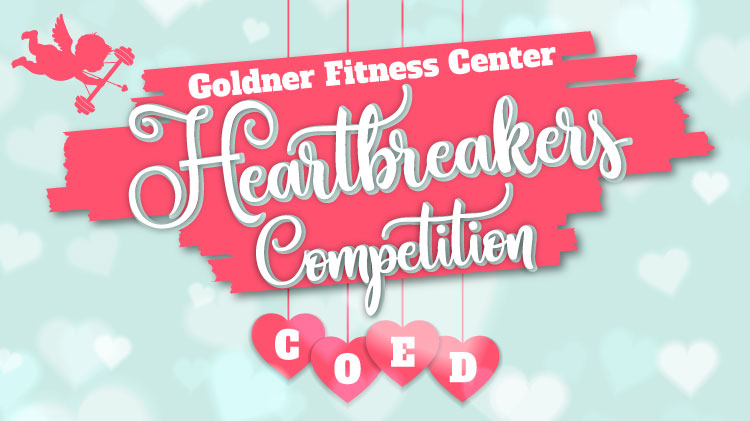 Heartbrearkers Co-Ed Competition
Note: This event has already passed.
Date: Feb 2 2019, 8 a.m. - 5 p.m.
Goldner Fitness Center - 3444 Crane Road Bldg. 3444 Fort Sill 73503 Google Map
Goldner Fitness Center's 2nd Functional Fitness Competition. Teams will be made of 2 persons of the opposite sex. There will be a RX and Scaled Division.
There will be 4 judged WODs. Award will be given to the top 3 teams in both divisions.
The check-in will be 7 a.m. and WODs starts at 8 a.m.
Rx Division:
Double Unders
OHS 125/85#
Box Jumps 24/20"
G2OH 125/85#
T2B (Toes to bar)
Deadlift 225/155#
KBS up to 50/35#
Wall Balls up to 20/14 @ 10'/9' target
Scaled Division:
Single Unders
Front Squats 125/85#
Box Step-ups 24/20"
G2OH 95/65#
K2E (knee to elbows)
Deadlift 185/115#
KBS
Wall Balls at a 10'/9' target
Cost
$60 per Team includes shirt for each person.
Registration Info
Contact