BOSS Paintball Competition
Better Opportunities for Single Service Members (BOSS) is having a Paintball Competition hosted by Lake Elmer Thomas Recreation Area (LETRA).
May 21 1 pm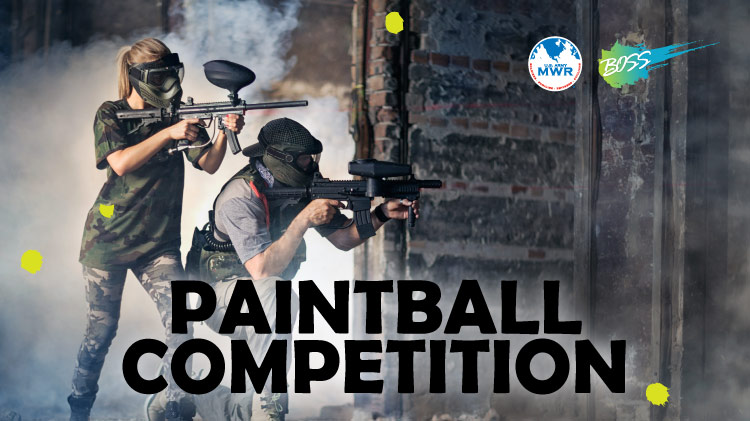 Stable Call
Formally known as Right Arm Night, Stable Call invites you to bring your battle buddies, coworkers, friends, and family to Jack Daniel's Lounge.
May 21 5 pm - 6:30 pm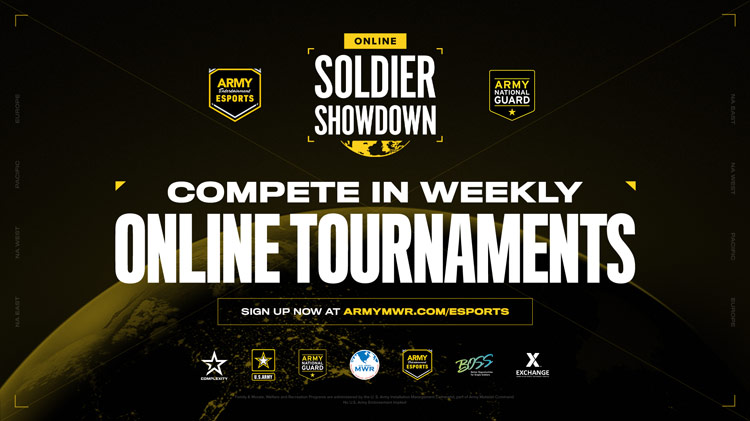 Soldier Showdown II Esports Tournaments
CALLING ALL ESPORTS PLAYERS! Compete in the worldwide online esports tournament, Soldier Showdown II, Powered by USAA. Featuring monthly tournaments, with weekly qualifiers leading into a Grand Finals for Fortnite, Rocket League, and Warzone.
May 22
Dads on Duty
Join the Family Advocacy Program as we celebrate the resiliency of fathers during the month of June.
Jun 1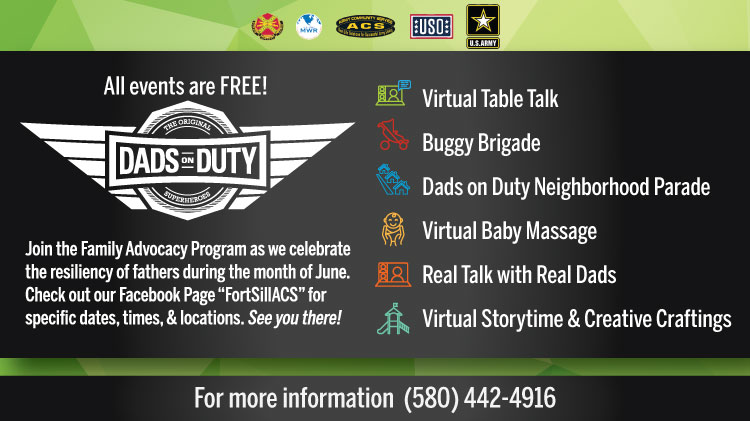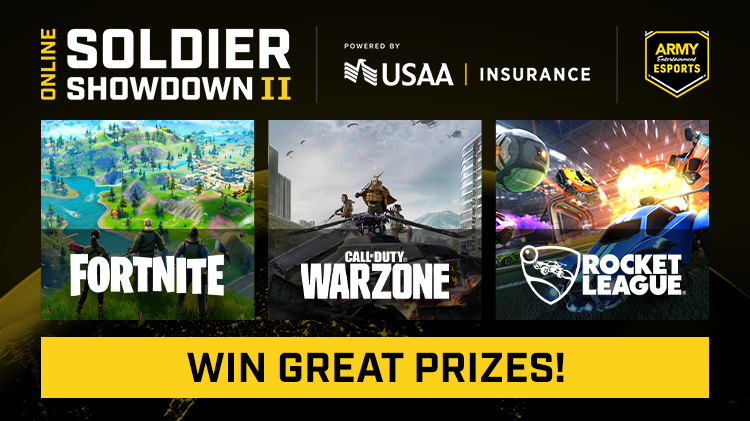 Soldier Showdown II
Cheer on Soldiers and friends from around the world as they compete in the Army Entertainment Esports Championship
Soldier Showdown II
Cheer on Soldiers and friends from around the world as they compete in the Army Entertainment Esports Championship