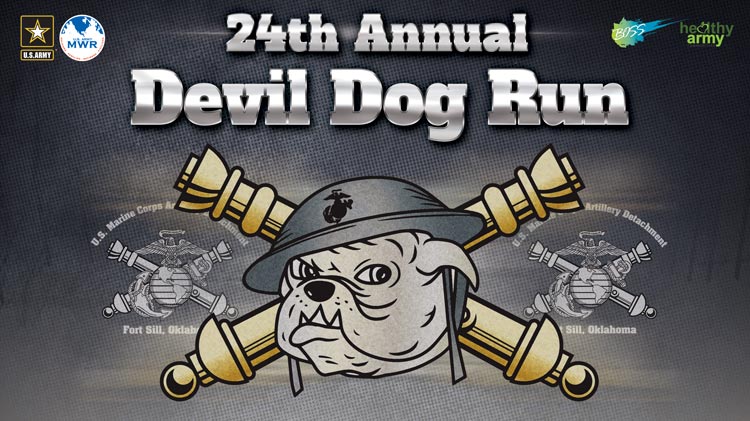 Date: Sep 9, 8 a.m. - 10 a.m.
New Post Chapel - New Post Chapel 1005 Shade Ave Fort Sill, Oklahoma 73503 United States Google Map
The Fort Sill Marine Detachment and Family and MWR will host the 24th Annual Devil Dog Run which will include a 5K, 10K and a free Family Fun 1-Mile Run/Walk at the New Post Chapel on September 9. The run starts at 8 .m., cost $25 with a T-shirt. The run is open to the public, but you must be able to access post with either a military ID or a visitor pass. Fort Sill Visitor Pass information is available at sill-www.army.mil/vcc/.
The 24th Annual Devil Dog Run is sponsored by Fort Sill Federal Credit Union, Toyota of Lawton, Fort Sill National Bank, Corvias Military Living, , Liquid Ice Energy Drink, USAA, Country Mart, Townsquare Media, Sam's Club, Trail of Fear, and Lab Weaponry LLC. Federal endorsement of sponsors not intended.