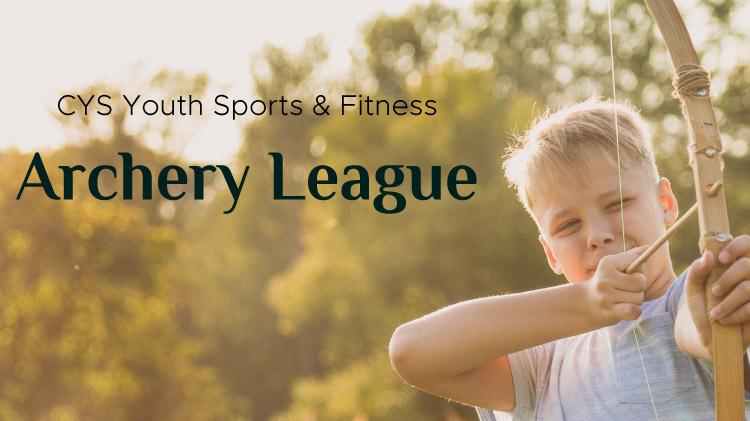 CYS Archery League Registration
Date: Apr 14 2020, 12 a.m. - May 14 2020, 11:59 p.m.
Youth Sports - 1010 Fort Sill Blvd. Bldg. 1010 Fort Sill 73503 Google Map
CYS registered children ages 8-18 will learn the fundamental skills of archery.
The practice will be on Mondays or Tuesdays from 8 - 10 a.m. Locations to be utilized will be a combination of the Youth Center and LETRA.
*Transportation offered from School Age Center/Youth Center.
*All players must have a sports physical on file before the first practice.
Parent Central Services is currently accepting documents for influenza vaccination for all CYS participants.
CYS Youth Sports is always in need of volunteer coaches.
For more information, please call the Youth Sports & Fitness Office at +1 (580)442-5926 or +1 (580)442-5420.